Def Leppard
With Poison and Tesla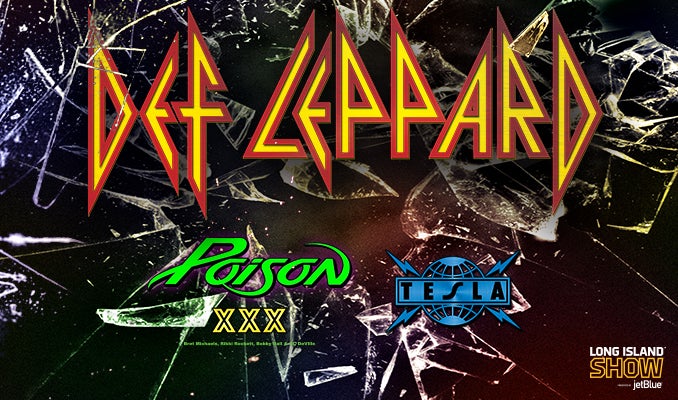 share
Event Information
Fresh off winning their fan voted Classic Rock Magazine Album of the Year award, Def Leppard announce they will return to the road this spring for a three month run across North America. They will play at NYCB LIVE, home of The Nassau Veterans Memorial Coliseum on Saturday, April 15, 2017. Joining Def Leppard are Poison and Tesla
Tickets to the show go on sale Friday, January 20 at 12 p.m. and can be purchased at www.ticketmaster.com or by calling 800-745-3000. For information on individual suites call 516.231.4848 or fill out our interest form.
With two prestigious Diamond Awards to their credit, Def Leppard—Joe Elliott, Phil Collen, Vivan Campbell, Rick "Sav" Savage and Rick Allen—continues to stand tall in the music industry and deliver some of the most iconic rock melodies and memorable anthems of all time. Most recently, their 2015 self-titled album featured singles "Dangerous" and "Let's Go" which premiered via RollingStone.com and hit #1 on the Billboard Top Rock Albums Chart.
You can get tickets to all events at NYCB LIVE, home of The Nassau Veterans Memorial Coliseum, including this show, with Long Island All Access Pass. Learn more here.
Read More
Sat, April 15, 2017
7:00 PM